Posted by Total Beauty 01/30/12 at 01:38PM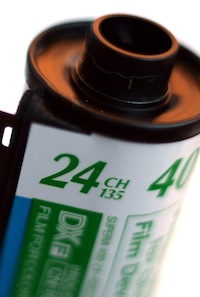 Whether they were spurred on by Kodak's recent bankruptcy filing or the sobering realization that kids today have never even
seen
a roll of 35 mm film, FujiFilm has decided to branch out -- into skin care.
When you think about it, that segue kind of makes sense. OK, no it doesn't. But, listen to what precipitated the move. Turns out that the Pico-Collagen, an ingredient used in film to prevent photographic images from fading, can penetrate the skin through gaps between cells, restoring the youthful suppleness and elasticity. And the good news is that it's not some diabolical chemical created in an underground Frankenstein lab; Pico-Collagen is a form of astaxanthin -- a pink pigment found in shellfish and salmon -- that's believed to protect the skin from ultraviolet light.
Speaking to the Daily Mail, Andrzej Brylak, director of Fujifilm's European beauty and health division, says "collagen only started being used by the cosmetics industry relatively recently. It is a key ingredient in film emulsion and we have a very long history of research in this area. Preventing oxidization from light exposure is also a big issue in protecting film and a similarly big issue in preventing skin damage."
What do you think? Would you be willing to try a cream containing this ingredient?