Posted by Total Beauty 10/23/12 at 05:20PM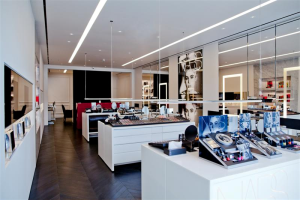 NARS has opened their first flagship boutique in the West Coast and it couldn't have been in a more perfect location.
Nestled in the center of all things fashionable, the brand new hot spot is neighbors with Marc Jacobs and Alexander McQueen. The 1,500 square-foot free-standing boutique is the brain child of the makeup guru Francois Nars and Fabien Baron, of New York design firm Baron & Baron.
And to celebrate its grand opening, NARS threw an exclusive VIP party with A-list guests like Mandy Moore, Rachel Zoe, and Alessandra Ambrosio. But just because you're not an A-lister doesn't mean you can't enjoy star-quality treatment or makeup products. Just drop by the boutique for a personal consultation.
It's open now so go check it out on 8412 Melrose Avenue.