Posted by Total Beauty 10/01/12 at 12:54PM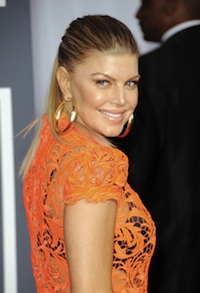 Pop singer Fergie is diving deeper into the beauty business. In addition to her nail polish collection with Wet 'n' Wild, the Black Eye Peas' front woman will now be launching primers, eyeliners, lip glosses, and all other makeup essentials with the drugstore brand.
Called Fergie, by Wet 'n' Wild, the collection was created to give fans an affordable makeup line with a luxurious spin. Among the products she's most proud of is her Lasting Drama Cream Eyeliner and her Take on the Day Eyeshadow Primer.
For those of us who want to add some fergaliciousness to our lives, (and lets be honest -- who doesn't?) Fergie, by Wet 'n' Wild, will be available in your local Walgreens this February.