Posted by Total Beauty 11/21/12 at 10:10AM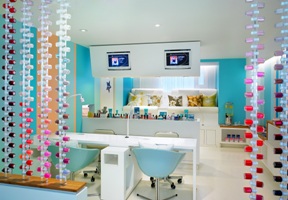 Before you make any plans to camp outside Best Buy this Friday, check out this deal.

Ebay has teamed up with Bliss Spas across the country to offer shoppers free manicures, pedicures, and foot massages on Friday November 23. While getting pampered, Ebay hopes you'll be inspired to use their mobile shopping app to buy gifts this holiday season. But here's the real kicker: you don't need to purchase anything to sign up and receive these complimentary spa services. Yup, you read that right -- all you need to do is sign up with your Ebay login.

But not surprisingly spots are filling up quickly so you've got to do it ASAP. If you live by any these seven participating Bliss spas (Atlanta, Chicago, Dallas, Los Angeles, New York, San Francisco, and South Beach) and would like to sign up, click here to secure your spot.