Posted by Total Beauty 11/28/12 at 08:00AM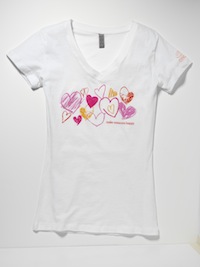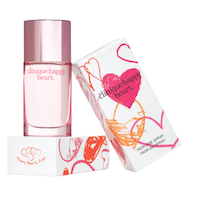 In 2006, a year after living through the tsunami in Thailand, supermodel Petra Nemcova founded the Happy Hearts Fund. The philanthropic organization uses 100 percent of donations to rebuild schools in areas that have been ravaged by natural disasters. Seven years later, the charity has successfully opened 70 schools -- and they've just announced a partnership with Clinique, which is sure to help them build many more.

"I think it fits perfectly," Nemcova said about the relationship. "We share the same vision -- the vision of the importance of education. Clinique's consultants feel that's the cause that is closest to their hearts -- the education of children -- and that's what we do. It's perfect synergy."

On December 1st, Clinique will launch a limited edition bottle of their Happy Hearts fragrance, as well as a t-shirt with the special design. A portion of the proceeds will be donated to the Happy Hearts Fund, which will, in turn, use all donations to build even more schools.