Posted by Total Beauty 06/08/12 at 04:49PM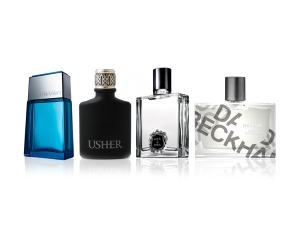 If your dad is like mine he's been wearing the same cologne since you were playing on the jungle gym. But with Father's Day coming up, now's the perfect time to update your dad's signature scent.
What brands immediately come to mind? Burberry, Calvin Klein, and Giorgio Armani, right? Sure, those are classic fragrances but here's the thing: Every guy wears those scents. You might as well get him a tie, it's just as original.
Why not switch things up and opt for a celebrity cologne? I know, you're probably thinking: No way would my dad wear "Success by Donald Trump," or "Unforgivable by Sean John."
But the number of pleasant-smelling celebrity colognes may surprise you. To prove it, I conducted a blind sniff test with all the men and women here at Total Beauty HQ and found three of the latest male fragrances that are actually worth your green -- and one that's not.
Driven by Derek Jeter
, $28
Not everyone's dad is a Yankee fan, but that doesn't mean he won't enjoy this cologne. Most dudes in the TotalBeauty.com office liked that it was "clean, fresh, green, and balanced." The gals also enjoyed the fact that it "wasn't over-powering or too heavy."
Usher for Men by Usher
, $50
Even if your Old Man doesn't get down to hits like "Yeah!" and "My Way," he will enjoy this "light, conservative, and woody" fragrance. The women agreed saying, "the scent is light and not too strong."
SOUL2SOUL by Tim McGraw
, $37.99
One half of the country singer's latest fragrance duo with wife Faith Hill is a cologne that features a "warm, fruity scent." The TotalBeauty.com women also enjoyed the "fresh, spicy fragrance, which is ideal for special occasions."
Homme by David Beckham
, $33
None of our 20 testers picked this scent as their top choice. The general consensus was that it was an "overly strong alcohol scent" and "too chemical and artificial." They said this cologne is better suited for "a young, teenage guy" -- so steer clear for Father's Day.
Are you a fan of any of these colognes? Tell us why in the comments below and we may send it to you!