Posted by Total Beauty 05/09/12 at 03:06PM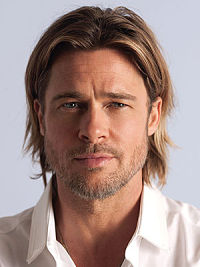 Following in the famous footsteps of celebrities such as Nicole Kidman and Audrey Tautou, Brad Pitt has been named the new face for Chanel No. 5. The surprising news marks the first time a man has represented the French brand's iconic women's perfume -- and it's also Pitt's first time being a beauty spokesmodel.
Reportedly, the Academy Award-nominated actor is being paid around seven figures for the deal. The ads for the classic scent -- which has been a top-selling fragrance since its release in 1921 -- will be shot with Pitt in London later this week, according to E! News.
Do you think Brad Pitt was a good choice? Share your thoughts below.