Posted by Total Beauty 06/25/12 at 04:11PM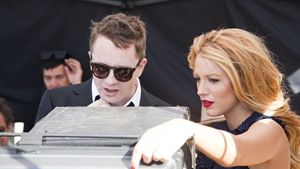 Inspired by the attitude and style of classic Hollywood, Gucci's newest fragrance for women, Gucci Premiere, will feature blonde bombshell Blake Lively as its spokeswoman. "Blake's unique style and charisma brings that allure to life in a very contemporary way," said the Italian fashion house's Creative Director, Frida Giannini.
The scent is currently set to launch worldwide in September. And be sure to keep an eye out for the commercial, which was shot by director Nicolas Winding Refn ("Drive") and will present the "Gossip Girl" actress prepping for -- you guessed it -- a red carpet premiere.